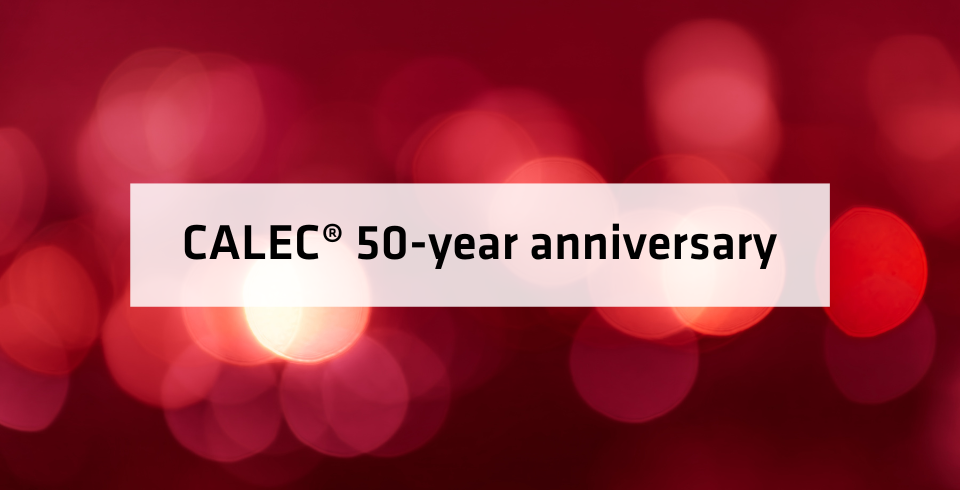 Celebrating our CALEC® calculator's 50-year anniversary
2022 marks an important milestone in our history as we are celebrating the 50-year anniversary of our CALEC® brand!
As a key product of our thermal energy portfolio, the CALEC® name has gained worldwide recognition for its quality calculators since 1972.
The different research and development teams who have worked on the calculator over the past five decades have always seek improvement and innovation, following and even getting ahead of the latest thermal energy trends and innovations. Thanks to their dedication, the CALEC® solutions have always featured cutting-edge technology and state-of-the-art functions in order to serve customers and business partners' needs in the best way.
Launched in 2021, the CALEC® ST III is the latest model of the portfolio. It features a comprehensive range of functions for precise energy measurement in local, district heating, and building technology applications, making it one of the most versatile calculator in the market. As a smart metering device, the CALEC® ST III also enables accurate meter measurements remotely thanks to its different interfaces for building management systems: WM-Bus (OMS) or LoRaWAN, but also M-Bus, LON, Modbus, N2Open, BACnet MS/TP, and KNX.
To learn more about the CALEC® ST III, visit its product page right here.
Want to discover more about the CALEC® history? Check out the throwback gallery of our CALEC® calculators over the years!