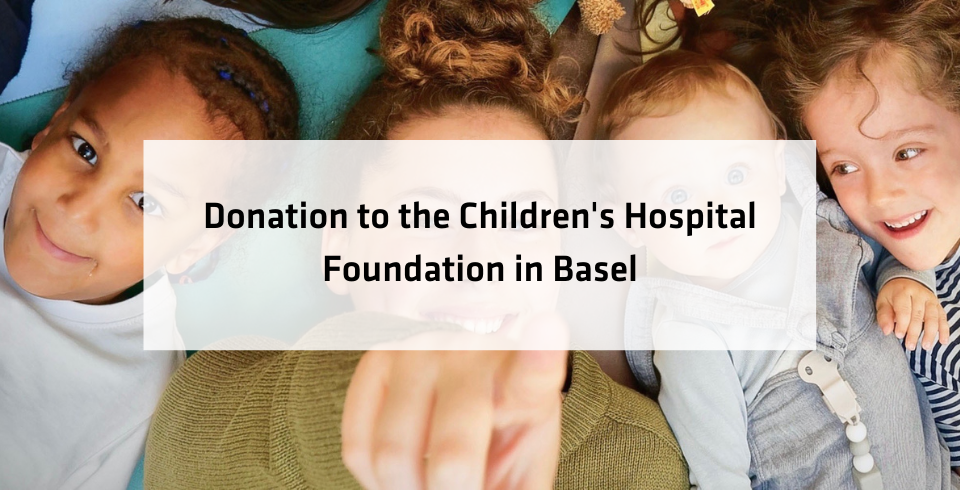 Donation to the Children's Hospital Foundation in Basel
This year, we have decided to give back to our community by supporting a local Swiss association helping hospitalized children.
Sick children often face difficulties to be cured with the best possible treatment. They are usually only covered by general insurance and their medical treatments involve higher costs than the ones for adults. With the current COVID-19 not improving the situation, many parents are now financially unable to afford the best care for their children.
The mission of the Foundation for Children's Hospital in Basel – Stiftung Pro UKBB in German – is to ensure that all children have access to appropriate treatment and are hospitalized in the best conditions for a fast healing process. The foundation also works hand in hand with the hospital on different initiatives, such as the development of supplementary therapy services and the financing of state-of-the-art equipment for diagnostics, therapy, and research.
The charity UKBB is dependent on additional donations and funding from sponsors. For INTEGRA Metering, Aquametro and bill24, children are the most important asset of our society, as they represent our future. In order to support the mission of this foundation, we are donating an amount of CHF 1500.- in the name of all employees.
We hope that our support will help more children in the hospital and that it will allow them to receive the best possible treatment available.
From the employees of INTEGRA Metering AG, Aquametro AG and Bill24 AG