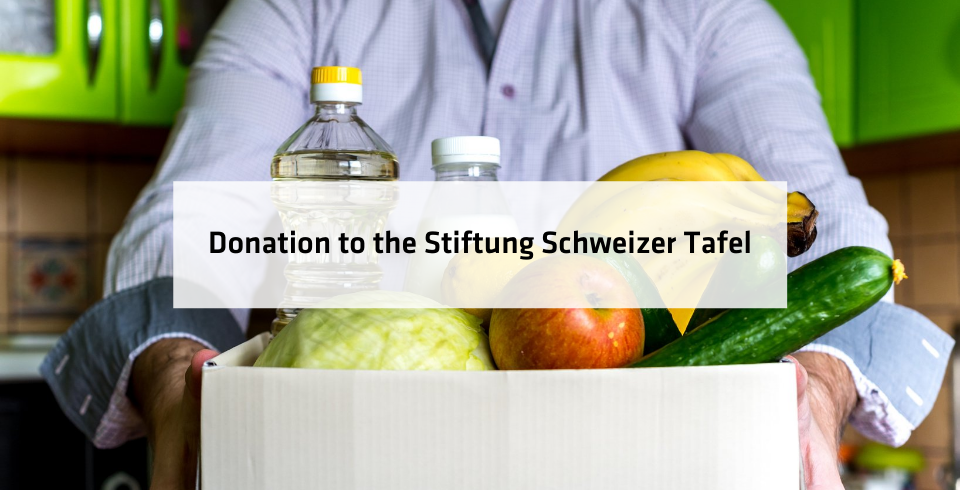 Donation to the Stiftung Schweizer Tafel
This year, INTEGRA Metering supports the Swiss foundation, which helps people in need get access to food. Find out more now!
1 out of 11 people in Switzerland live in poor conditions and are on the verge of poverty. The COVID-19 crisis exacerbated this situation, causing places like homeless shelters, alley kitchens, or emergency lodgings to see an increasing number of demands. These people are often dependent on the help of others and a hot meal can mean everything.
The Stiftung Schweizer Tafel is committed to ensuring that people in need have access to fresh and quality food. The 20-year old foundation collects on average about 16 tons of food every day, which would otherwise be thrown away. Thanks to this solidarity, the Stiftung Schweizer Tafel is able to support various institutions and groups which rely on these donations, with the goal of bridging the gap between the surplus and the lack of food in Switzerland.
INTEGRA Metering, Aquametro and bill24 wish to support this mission and decided to donate CHF 4,300 worth of food to the Stiftung Schweizer Tafel following the cancellation of the annual Christmas dinner. Thanks to the cooperation of the restaurant Zic Zac in Allschwil, we were able to donate numerous quality food items to the foundation, such as meat, vegetables, rice, cheese, condiments, and snacks.
We hope that we could do our part to support people in need and to help them in this end-of-year period.
We wish everyone merry Christmas from the employees of INTEGRA Metering, Aquametro and bill24.