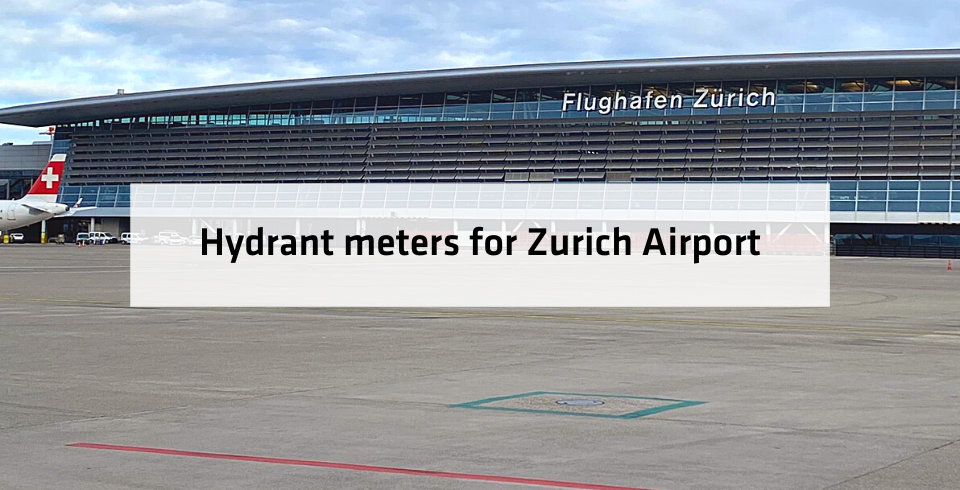 Installation of hydrant meter solutions for Zurich Airport AG
Discover how INTEGRA Metering was able to meet Zurich Airport AG's expectations and deliver high-quality hydrant meters.
At the beginning of 2019, Zurich Airport AG approached Aquaform for the use of hydrant meters. In order to offer a complete solution, Aquaform turned to INTEGRA Metering. The customer needed hydrant meters that could be used on airport property, especially during construction work. An additional request from Zurich Airport AG was that the hydrant meters should be able to transmit data automatically. In order to ensure the practical aspect, our client wished for each hydrant meter to include all hardware in a robust composite housing.
Offering a variety of high-quality water meters, INTEGRA Metering presented Airport Zurich AG with an ideal solution. INTEGRA Metering supplied the client with a set consisting of: a RUBIN HYZ RS (hydrant meter in DN 40, a model with check valve, Storz coupling and handle), a NB-IoT technology communication module, a corresponding web platform and a smartphone app for data visualization. All hardware components are assembled in an utmost robust composite housing. In this manner, INTEGRA Metering was able to meet the customer's requirement and prepare a complete package for them.
With the commissioning and installation of these first hydrant meter sets in March 2022, the innovation project was successfully completed. The solution is thus available immediately for customers with similar hydrant meter requirements Contact our team now for more information or quotes about our water solutions! info@integra-metering.com