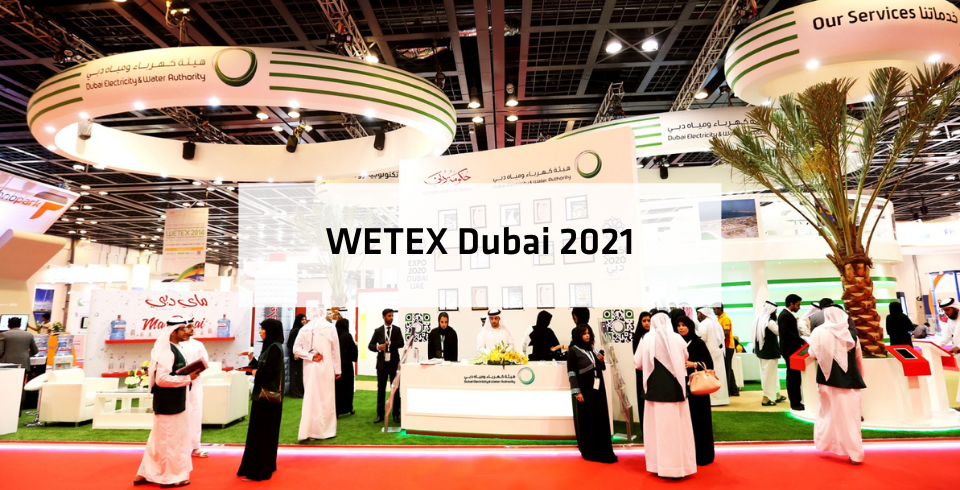 INTEGRA Metering participates to the WETEX in Dubai (5-7 October)
Trade shows are returning, and so are we! Visit our booth #SP56 and discover our innovative IoT solutions in water and energy.
INTEGRA Metering is pleased to announce its participation to the WETEX 2021 in Dubai. Join us there at booth #SP56 and discover our innovative IoT solutions and communication systems for smart metering and smart cities.
Our team will have the pleasure to welcome you and introduce you to our complete portfolio of high quality water and thermal energy solutions. You will also have the opportunity to meet our team, discuss your projects, and enjoy an exciting live-demo of our residential smart water meter TOPAS® SONIC featuring the unique free flow technology and a multiple range of communication technologies.
We look forward seeing you at our booth #SP56!
INTEGRA Metering AG
Booth #SP56
South Hall 1C
Dubai Exhibition Centre (EXPO 2020)
WETEX and Dubai Solar Show is organised by Dubai Electricity and Water Authority (DEWA) and in line with Dubai's vision to build a sustainable future for the Emirate. WETEX and Dubai Solar Show are the perfect platforms to display the latest technological advancements and discuss the latest trends related to energy, water conservation, saving natural resources and building a sustainable environment. They provide an ideal opportunity for local and international companies and organizations to share and showcase their products and services, along with offering a forum to share best practices and experiences with exhibitors from around the world.