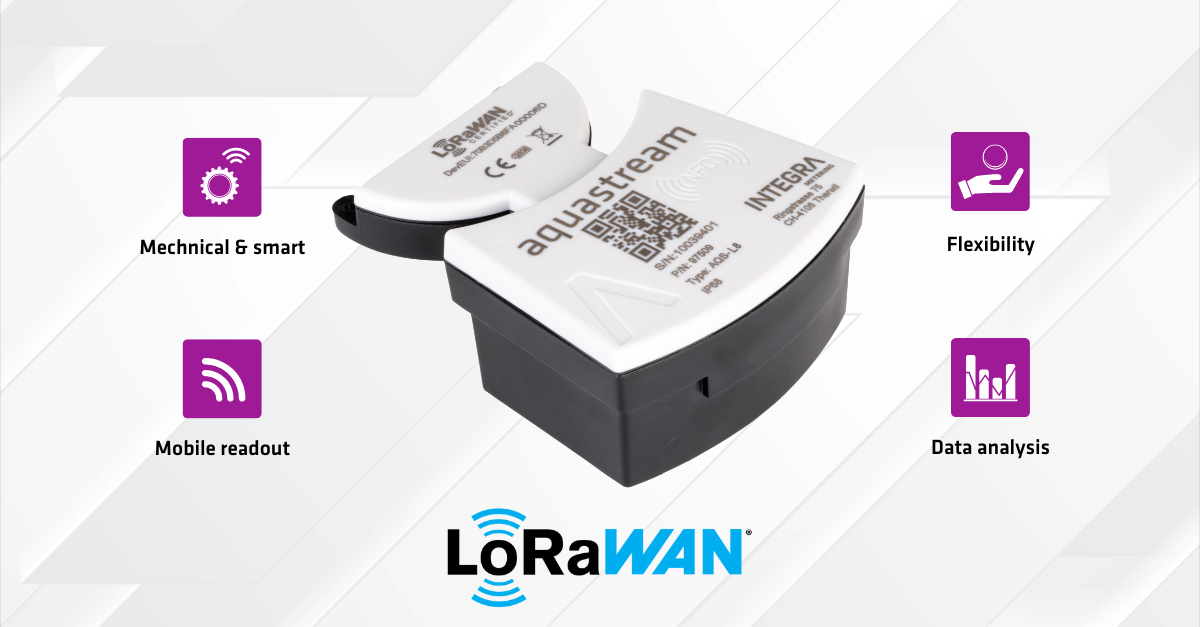 Product launch aquastream® Radio LoRaWAN
Discove more about our new aquastream® Radio LoRaWAN!
Exciting news! As a member of the LoRa Alliance, we at INTEGRA Metering are proud to present our new communication module aquastream® Radio LoRaWAN! Optimize right away your processes with digital data and its analysis. Looking for an optimal IoT connectivity with the LoRaWAN network and the collection of a wide range of water monitoring data? Discover now its modular system with an inductive sensor for retrofitting aquabasic® PMK water meters.
Quick and easy installation is made possible with local programming via NFC interface, while configuration is a breeze with our Android app ParamApp (available on GooglePlay). What's more? You can effortlessly secure your investments with its battery-powered operation for up to 16 years. Visit our product page and upgrade your water monitoring system today with the aquastream® Radio LoRaWAN: Link